Rock Star Geologists Find Diamonds in Finland
The life of a "rock star" in the mining world is a little different than the life of Mick Jagger. You'll see a little less leather and the parties are a little less boisterous (most of the time,) but they do fly all over the world and have many stories to tell. What makes a rock star geologist is the recognition gained from a career of achievements. Few fit the bill better than Buddy Doyle and Roy Spencer. These two geologists have a long and storied history in the diamond exploration business; both have had great successes in finding some of the rarest gemstones on earth, and they're bringing their experience to Arctic Star Exploration.
Diamonds are exceedingly rare at the surface of the earth – to find one is a pretty big deal. In fact, diamonds are so rare that you don't explore directly for them. To find a diamond mine, you search for indicator minerals that occur in the same conditions as diamonds, but are much more common. While other explorers dream of finding a mineable diamond deposit, Buddy and Roy have found several multi-billion dollar mines, and may have just found a new one.
Buddy Doyle knows diamonds like Jagger knows how to strut. From 1992-2004, Buddy was Exploration Manager for Kennecott Canada Exploration. Over the 1994-1995 field season, his team discovered the Diavik diamond mine in Canada's North-West Territories. Diavik is still operating today with a production of 6.6 million carats in 2016. Prior to exploring for diamonds in Canada, Doyle played a large part in the discovery of the multi-million ounce Minifie gold deposits at Lihir, Australia in 1987-1988.
Buddy was the VP of Exploration at Sanatana Diamonds in 2008 and guided his team to discover the Dharma Kimberlite near Great Bear Lake, also in the NWT. The Dharma was a notable discovery with one sample showing 227 diamonds greater than 0.106mm. This was the first diamondiferous kimberlite pipe found in the region.
Diamonds are formed below the Earth's crust and can only be brought to the surface through rare volcanic events. Hot, gas charged molten rock melts through the crust bringing diamonds along with it. After the volcano cools, a kimberlite pipe is left behind. If you're lucky, it will hold diamonds.
Doyle has led teams to discover other diamond bearing pipes in Ontario and Finland. To find a kimberlite pipe at all is a big accomplishment; to find one that bears diamonds is a rare event. Buddy has earned his rock star status with a career of non-stop hits, and he isn't finished yet.
Roy Spencer has a career steeped in diamond discoveries. While acting as exploration manager for Archangel Diamond Corp in the 1990s, Spencer was credited with the discovery of the Grib Kimberlite field in Russia. The Grib mine is one of the largest diamond mines in the world producing over 3 million carats annually.
Spencer started his career with De Beers in the 1960s in South Africa, and has traveled the world searching for diamonds since. In 1989, Roy was the technical director for Peregrine Diamonds and led his team to discover the first kimberlites in Western Australia.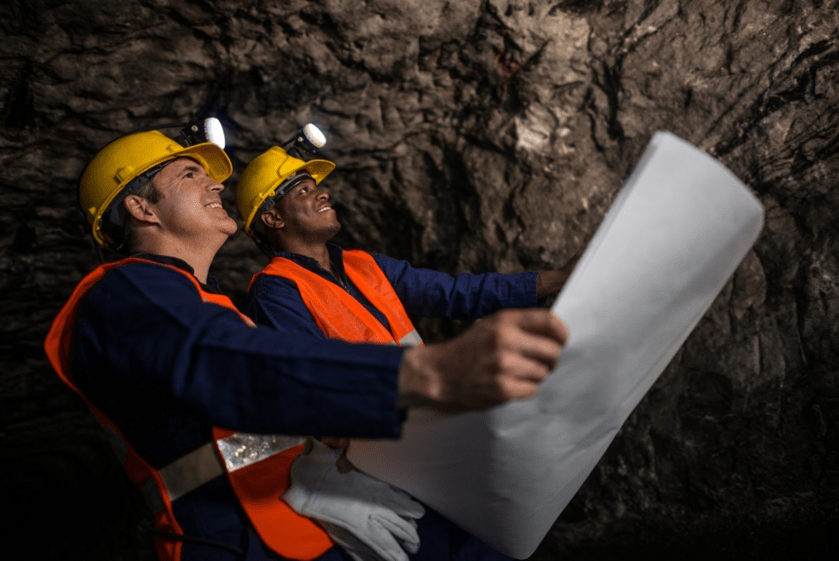 The rock star team has discovered diamond bearing kimberlite pipes in Finland called the Black Wolf and White Wolf kimberlites. These newly discovered pipes are located in Northern Finland about 24 kilometers from the Russian border. The Arctic Star team believes that the Wolf Kimberlites are part of a cluster which has the potential for more diamond bearing pipes. Kimberlite pipes often occur in clusters of 20-30 pipes in close proximity.
Arctic Star has acquired a large swath of mineral rights, which they are calling the Timantii project, "Timantii" being the Finnish word for diamond. Arctic has agreed to take a 100% interest in a 243-hectare exploration permit covering the two Wolf kimberlite discoveries. In addition, Arctic filed for a 95,700 hectare "Exploration Reservation" around the 243 hectares property, which would give Arctic the exclusive claim staking rights for 2 years.
A recently tested core sample showed 111 diamonds in 48kg of kimberlite – that is a world class result. The White Wolf and Black Wolf pipes are just 50m from each other. The chances of finding more diamond bearing pipes nearby are very high.
The Lomonosova and Grib mines are located just over the Russian border on the same geological feature as the Wolf pipes. The Karelian Craton is a very old part of the continent that hosts several kimberlite clusters. The Karelian is geologically similar to the Slave Craton in the Canadian Arctic where Buddy and his team discovered the Diavik Mine. The Slave also hosts Ekati and several other producing diamond mines.
The same exploration techniques that proved successful in the Canadian Arctic will be used in the Timantii project.  In the Karelian and Slave Cratons, kimberlite pipes have been eroded by millions of years of glacial retreat. Glaciers spread the contents of the narrow pipes as they move. Explorers sample the glacial till looking for indicator minerals such as pyrope garnets or chrome diopsides as they are many times more common than diamonds themselves.  Basically, you chase up the indicator trail until you find the pipe.
Arctic Star plans to conduct airborne geophysical surveys to highlight nearby pipes. They plan to fly airborne gravity, magnetic and electromagnetic surveys to gain a detailed understanding of the geological makeup of the area. The geophysics will help pick drill targets and potentially diamond bearing core samples from other nearby pipes. In addition to surveying, the Arctic team will re-sample old drill core from the Wolf Kimberlite Pipes and sample them for diamonds.
Arctic Star has a rock star team with a history of discovering world class mines. From what they've discovered so far in Finland, they might be on the verge of doing it again. Buddy Doyle and Roy Spencer have proven that there are diamonds in the Wolf Kimberlites. Further exploration will prove if they've found the next billion dollar diamond mine.
---
Forward Looking Statements and Disclaimer
Forward-Looking Statements: Certain statements in this document are forward-looking statements within the meaning of applicable securities laws. Forward-looking statements in this press release include that the Timantti Project offers high potential for numerous further diamond-bearing kimberlite discoveries; Arctic's drilling and surveying plans and the expected outcome of those plans; that Arctic can swiftly discover more kimberlite on the property; that the Wolf kimberlites themselves may have the potential to be economic; that the property acquisition will close; and that the project may result in a billion dollar mine.
Such forward-looking statements and information are subject to risks, uncertainties and other factors which may cause our actual results, performance or achievements, or industry results, to be materially different from any future results, performance or achievements expressed or implied by such forward-looking statement. Specific risks included that Arctic may not be able to finance our intended acquisition or intended exploration and may not obtain regulatory approval for the transaction.
The Wolf kimberlites assets have not been the subject of any recent resource work, much less a feasibility study and as such there is no certainty that any future resource will be defined or be able to produce a commercially marketable product. There is a significant risk that any future efforts at the project will not demonstrate any merit for work to evaluate for a defined NI 43-101 compliant resource and economic study. General risks inherent in the Project include the reliance on available data and assumptions and judgments used in the interpretation of such data, the speculative and uncertain nature of exploration and development, exploration and development costs, capital requirements and the ability to obtain financing, volatility of global and local economic climates, possible political instability, share price volatility, estimate price volatility, changes in equity markets, increases in costs, exchange rate fluctuations and other risks involved in the mineral exploration and development industry.
Be advised, TickerForce and its employees are not registered broker-dealers or financial advisors. Before investing in any securities, you should consult with your financial advisor or a registered broker-dealer.
Never make an investment based solely on what you read in an online newsletter, including TickerForce's online newsletter, especially investments in thinly traded companies like Arctic.
Most companies featured in our newsletters, and on our website, are paying clients of TickerForce (including Arctic). In some cases, both Tickerforce and the writer of this report own shares in the companies we feature. For those reasons, please be aware that we are extremely biased in regards to the companies we write about and feature in our newsletter. Because our featured companies pay fees to us for our variety of services, including public relations, and we often own shares in the companies we feature, there is an inherent conflict of interest involved that influences our perspective on these companies. This is why we stress that you conduct extensive due diligence as well as seek the advice of your financial advisor and a registered broker-dealer before investing in any securities.  When investing in speculative stocks of this nature, it is possible to lose your entire investment.