Arctic Star may be positioned to become the next billion dollar diamond mine and we have strong reasons for stating this.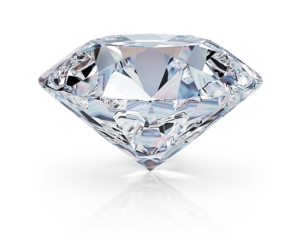 1. The First Diamond Pipe
Diamonds were formed in the earth billions of years ago and they are pushed up to the surface in pipes during volcanic eruptions. These pipes are called kimberlites and they are the stuff of legends. When the first pipe of diamonds is found in a new field, geologists get excited because they know there may be more. You find the first one and then you can find a whole field of them. Geologists search for them for years, and when they find the first pipe in a new field, they analyze it right away to confirm if there are diamonds in it.
2. Star Geologist
When an experienced diamond explorer such as Roy Spencer, discover the first pipe, the news is big. Roy Spencer is the geologist who discovered the Wolf Kimberlites at the new Timantii project in Finland that is owned by Arctic Star. He is the same geologist who discovered the multi-billion-dollar Grib Kimberlites in Russia. The Grib is one of the biggest diamond mines in the world with estimated reserves of 98.5 million carats of diamonds and an annual production capacity of 3.62 million carats!
Roy Spencer says that "Kimberlites are likely to occur in fields – also known as clusters – which typically contain 30 or more separate kimberlite pipes". That means that there may be more, "the Wolf kimberlitic indicator diamonds are just the first discoveries in a more extensive cluster," says Roy.
So, the geologist that discovered one of the biggest diamond mines in the world, just discovered a first pipe with diamonds at the property in Finland Arctic Star has agreed to buy, subject to TSXV approval. This is good news for anyone in the diamond exploration business, and good news for Arctic's shareholders.
3. Arctic Star will acquire 100% Rights to Explore This Diamond Rich Area in Finland and the Area Around It.
Now what happens? Who gets what?
Arctic Star has just announced that it has agreed to acquire 100% exploration rights to this potentially rich diamond area in Finland and is very pleased with its first kimberlite pipe find.  After the first pipe is found, the entire team works towards finding other pipes.
The company announced it will acquire 100% of 243 hectares centered around these 2 diamondiferous areas, poetically named " White Wolf" and " Black Wolf".
The Wolf kimberlites occur near world class diamond mines with multi-billion-dollar revenues at the Lomonosov Mine and Grib Mine, both in nearby Russia. With these famous diamond mines in close geographic areas, management of Arctic Star believes that the diamond kimberlites at White Wolf and Black Wolf could signify the first discoveries in a new diamond bearing kimberlite field.
On top of that, Arctic filed an application for an approximate 95,700 additional hectares called the "Exploration Reservation" around the 243 hectares property. Once the 100% exploration rights acquisition is completed, Arctic Star can continue to uncover more of the diamond mineralization in the field for the next two years.
Roy Spencer says: "There is good evidence for the existence of kimberlitic indicator minerals and diamonds, and, the Exploration Reservation will allow Arctic Star to explore the entire region".
4. Who says Lab Results from White Wolf at the Timantti Project Look Good?
What are the lab results? Who thinks they are good?
Buddy Doyle, the VP of Exploration for Arctic Star, says, "The high micro diamond count, 77 stones from the two small samples is a world class result".
When Buddy Doyle says that lab results look good, it is because he has carefully reviewed the reports and his vast experience in diamond exploration and discovery is unmatched. He led the team that discovered the Diavik diamond deposits in 1994-1995, one of the largest mines in Canada. Diavik produces 7 million carats of diamonds a year and, last year, discovered the Foxfire, a single diamond of 187.7 carats, one of the largest diamonds ever found in the world.
Mr. Doyle was previously at Rio Tinto, one of the world's largest diamond mining companies, for 23 years, where he was Vice President of Exploration and responsible for diamond exploration in all of North America.
Arctic Star announced that samples collected at the White Wolf Kimberlite were sent to the Saskatchewan Research Council's laboratory for analysis and the results confirm the presence of diamonds.
5. Reason Number Five
Now we know that there are diamonds, what is the current status of the property?
In this case, Arctic Star filed a 43-101 technical report titled, "Geological Report on the Foriet Diamond Property, Finland" authored by Kevin R. Kivi, P.Geo, of KIVI Geoscience Inc. The report confirmed the diamond-bearing nature of the White Wolf kimberlites by submitting samples collected from the kimberlite float during a due diligence site visit.
A 43-101 report is the world standard in geology reports. The 43-101 is a necessary step that is time consuming and requires a great deal of study and evidence to support Arctic Star's confidence that there is potential for many diamonds on the property. That report has now been completed and released to the public.
The points above are the 5 key things that make Arctic Star look to be a winner.  The company is run by a seasoned management team headed by Patrick Power, and its board has two leading geologists in diamond discoveries in the world. They also have an entire team that is focused on getting things right.  With all this good news, there should be no stopping Arctic Star as it rises to take its place as a leader in the sector and possibly become the next billion dollar diamond mine.

Learn more about Arctic Star and its management team, or subscribe below to obtain the latest news and updates about the company.
Forward Looking Statements and Disclaimer
Forward-Looking Statements: Certain statements in this document are forward-looking statements within the meaning of applicable securities laws. Forward-looking statements in this press release include that the Timantti Project offers high potential for numerous further diamond-bearing kimberlite discoveries; Arctic's drilling and surveying plans and the expected outcome of those plans; that Arctic can swiftly discover more kimberlite on the property;  that the Wolf kimberlites themselves may have the potential to be economic; that the property acquisition will close; and that the project may result in a billion dollar mine.
Such forward-looking statements and information are subject to risks, uncertainties and other factors which may cause our actual results, performance or achievements, or industry results, to be materially different from any future results, performance or achievements expressed or implied by such forward-looking statement. Specific risks included that Arctic may not be able to finance our intended acquisition or intended exploration and may not obtain regulatory approval for the transaction.
The Wolf kimberlites assets have not been the subject of any recent resource work, much less a feasibility study and as such there is no certainty that any future resource will be defined or be able to produce a commercially marketable product. There is a significant risk that any future efforts at the project will not demonstrate any merit for work to evaluate for a defined NI 43-101 compliant resource and economic study. General risks inherent in the Project include the reliance on available data and assumptions and judgments used in the interpretation of such data, the speculative and uncertain nature of exploration and development, exploration and development costs, capital requirements and the ability to obtain financing, volatility of global and local economic climates, possible political instability, share price volatility, estimate price volatility, changes in equity markets, increases in costs, exchange rate fluctuations and other risks involved in the mineral exploration and development industry.
Be advised, Tickerforce and its employees are not registered broker-dealers or financial advisors. Before investing in any securities, you should consult with your financial advisor or a registered broker-dealer. Never make an investment based solely on what you read in an online newsletter, including Tickerforce's online newsletter, especially investments in thinly traded companies like Arctic.
Most companies featured in our newsletters, and on our website, are paying clients of TIckerforce (including Arctic). In some cases both Tickerforce and the writer of this report own shares in the companies we feature. For those reasons, please be aware that we are extremely biased in regards to the companies we write about and feature in our newsletter. Because our featured companies pay fees to us for our a variety of services, including public relations, and we often own shares in the companies we feature, there is an inherent conflict of interest involved that influences our perspective on these companies. This is why we stress that you conduct extensive due diligence as well as seek the advice of your financial advisor and a registered broker-dealer before investing in any securities.  When investing in speculative stocks of this nature, it is possible to lose your entire investment.